Plastic plating products
Half a century from the world's first development and practical application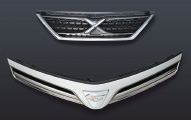 Applied products of prastic plating technology
Plating products in trivalent chromium
The plating of the environmentally friendly type which is excellent in preventing the rust and the corrosion by the chromium dissolution with snow melting salt in the cold district without using hexavalent chromium and in keeping the lustrous touch in the same way as the conventional chromium plating.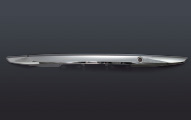 Satin plating product
The plating which doesn't need polishing or coating in the luster of the satin style with the poshness.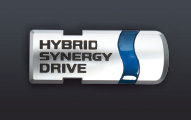 Smoked plating product
The lustrous plating with the sporty type of color black.